The Cyber Resilience Centre for the North West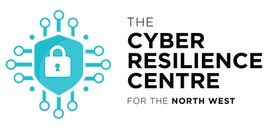 The Cyber Resilience Centre supports and helps to protect small businesses in the region against cybercrime.
Working with local Universities and the Police provides us with access to the latest information on emerging cyber threats, criminal trends and best practice to provide you with trusted guidance to help protect your business from cybercriminals.
We provide free and affordable testing and training services and signpost to government approved Cyber Essentials certifiers who are recognised by the Police as Trusted Partners.
The Cyber Resilience Centre is part of a network of regional centres created by the the National Police Chiefs' Council and the Home Office.