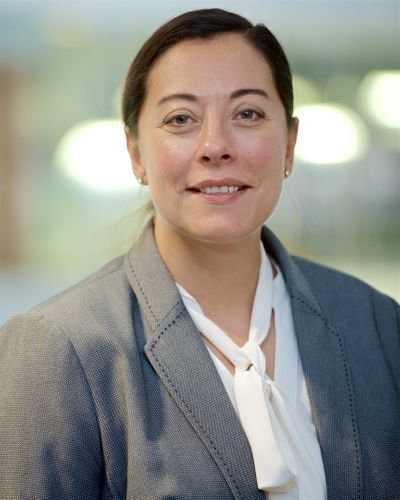 Detective Superintendent Vanessa Eyles
Detective Superintendent and Managing Director
,
West Midlands Cyber Resilience Centre
Vanessa joined West Midlands Police Force in 1993. She has delivered on a wide range of roles and specialisms across the organisation and across the geography. Vanessa worked as a Senior Investigating Officer within the Force CID department, overseeing firearms offences, kidnaps, attempt murders and crimes within HMP Birmingham. Vanessa then moved to the Public Protection Unit overseeing Complex Child Abuse cases across the Black Country area.
Vanessa has a range of experience in delivering improved performance and raising standards in a number of different departments. This has included working hand in hand with the Professional Standards department to improve cultures within a department of nearly 1000 people, improving Diversity and Inclusion in a number of sections across the organisation and successfully gaining an uplift in officers and staff for a high-risk crime portfolio.
Throughout her career Vanessa has been passionate about prevention of crime. This was in roles such as Offender Management, Neighbourhood Policing where she was the Cybercrime lead for a quarter of Birmingham and then more recently as Director of the West Midlands Cyber Resilience Centre.
As a Detective Superintendent within the Regional Organised Crime Unit for the West Midlands Vanessa aims to reach as many businesses as possible to help them become cyber safer. This is through an innovative partnership of Business, Academia and Policing. The Centre is a part Government funded, not for profit Police led business set up as part of a National strategy to help businesses get safer on line.
The Cyber Resilience Centre has free Core Membership - helping businesses start their cyber journey. There is also the Cyber PATH student services provision - a range of affordable and relevant services for businesses. All of the help Vanessa oversees is the West Midlands contribution to the National cyber strategy to keep businesses cyber safer.