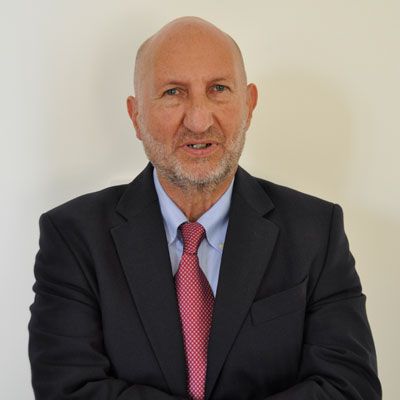 Henry Pearson OBE MA PhD CMath FIMA
Cyber Security Ambassador | UK Defence and Security Exports
,
Department for International Trade (DIT), UKDSE
Henry was appointed as the UK Cyber Security Ambassador in the Department for International Trade (DIT) in April 2019. In this role he promotes UK cyber security expertise overseas, facilitates new relationships and strengthens existing ones with close friends and allies and works closely with UK businesses seeking to secure major international contracts with overseas governments, CNI providers and central banks that are looking to bolster their cyber defences against potential cyber threats.
Between November 2014 and April 2016 Henry was an HMG Cyber Adviser attached to the UK National Cyber Security Centre (NCSC). This role involved providing a range of support to the activities of the UK Cyber Security Ambassador, DIT Cyber Team and NCSC International Relations Team, including: speaking at major conferences in the UK and overseas; developing National and Defence Cyber Security Strategies for overseas governments; and reviewing current overseas cyber initiatives. The role also involved providing support and assurance on major bids and projects by UK industry.
Between June 2014 and April 2016 Henry was also the National Technical Authority (originally GCHQ/CESG now NCSC) Ambassador for Academic Engagement, the first such appointment. This included liaising with UK Academic Centres of Excellence in Cyber Security Research, UK Research Institutes in Cyber Security and Centres for Doctoral Training and chairing the annual Joint UK Cyber Security Research Institutes conference.
Between 2001 and 2013 Henry was a full-time embedded Independent Adviser to the UK Ministry of Defence (MOD), working closely with the Department's Chief Information Officer to provide strategic and operational support on cyber security, cryptography and communications and information systems to Ministers and Senior Officials. He played a leading role in shaping the Department's support to Defence Industry's cyber security efforts. More broadly, he led the development of business cases for major IT and communications projects (multi-£Bn) and helped ensure their funding and approval.
From 1982 to 2007 Henry worked in a range of senior positions with the consultancy, Detica (which later (2009) became BAE Systems Applied Intelligence). This included line management responsibility for the Defence-side of the company while retaining a strong involvement in the technical side of the work. He led teams developing a range of communications and information systems strategies for MOD, resulting in the formation of the Defence Communications Services Agency (now the Strategic Command's Defence Digital).