08 May 2023
National Cyber Security Show Breaks Records with 4945 Visitors and 100 Exhibitors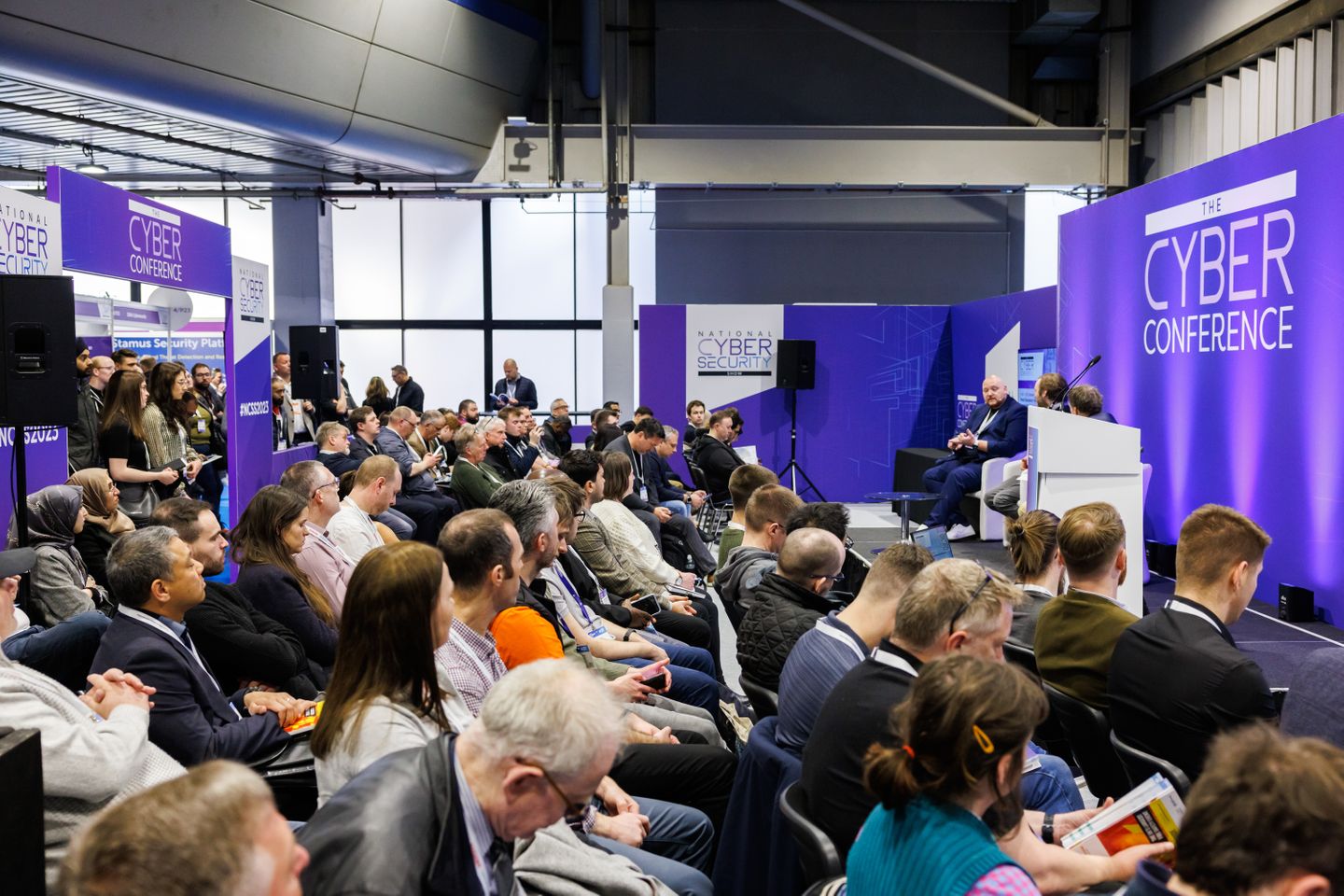 Birmingham, May 2023 – On April 25-28, 2023, the NEC Birmingham proudly hosted The National Cyber Security Show, demonstrating an exceptional achievement of attracting 4,945 visitors and 100+ exhibitors, setting new records. Located in the heart of the West Midlands, the show's exclusive presence made it the unrivalled event of its kind in the entire region. The West Midlands stands as a thriving hub for the cybersecurity community; its location is renowned for its significant investments in infrastructure, education excellence, talent pool and diverse industries, and strong government support.
The exhibition was a bustling center of activity, with visitors eager to learn and discover the latest technologies to secure their cyber security and mitigate cyber threats. The Cyber Conference and Cyber Solutions Theatres were buzzing with visitors seeking the latest insights and research from the industry's foremost experts.
The Cyber Conference was a highlight of the show, featuring a stellar line-up of speakers, including Professor Ciaran Martin, founder and former CEO of National Cyber Security Centre and Professor at The University of Oxford. His keynote on the State of Cyber set the tone for the conference, which covered the latest developments in cyber security, best practices for risk management, and emerging cyber threats to national security. Other key highlights included neurodiversity, examining APTs, the future of cybersecurity and unlocking the dangers of artificial intelligence.
The Cyber Solutions Theatre showcased the latest cyber security technologies and solutions from leading companies in the industry, providing visitors with hands-on demonstrations and the opportunity to speak directly with experts in the field. Visitors were able to explore new innovations in network security, cloud security, threat intelligence, and much more.
The exhibition floor was packed with interactive workshops including key partners CREST offering workshops on cones of plausibility and simulation activities on how to perform security incident response. As well as the Immersive Cyber Demonstrator in partnership with CrisisCast which took visitors behind the scenes of the real-life workings of a cyber attack.
"We are thrilled to see such a fantastic turnout for this year's National Cyber Security Show," said Tristan Norman, Group Event Director "The level of engagement and interest from our visitors and exhibitors was truly inspiring, and we're proud to have provided a platform for the industry to come together and share the latest advancements in cyber security."
As cyber threats continue to evolve and become more sophisticated, events like the National Cyber Security Show play a critical role in raising awareness and providing solutions to combat these threats. Next year's show will take place on 30 April – 2 May 2024 and is guaranteed to be another blockbluster.
For more information on the National Cyber Security Show, visit www.nationalcybersecurityshow.com
Contact:
Maggie Law (Head of Marketing), Nineteen Group
T: 020 8947 9177