Protos Networks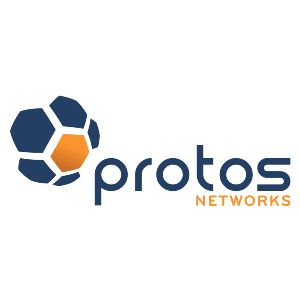 Protos Networks is a networks and security services specialist based in Chester, England. Founded by network security engineers with years of experience in the corporate, public and defence sectors, we aim to bring this experience to the SMB and commercial market.
Some of our services include managed network services, managed security services, cyber security testing and certification, secure connectivity, identity and access management and network security automation. We pride ourselves on not just supplying our customers with network security hardware and software, but also adding value in integrating these solutions with existing systems and providing audit and assessment services to ensure your infrastructure is as robust and secure as possible.
"Protos Networks was founded after our Technical Director Darren Kewley identified that the support and resource for network and security solutions to the SMB sector was limited. Our focus and strategy has always been to bring our knowledge and experience, in enterprise networks and enterprise security to the SMB market.
Once we heard about the NCSS, the first show of its type dedicated to the security of SMB's, especially at a time when businesses need support more than ever, we jumped at the chance to become a founder member. The opportunity and platform will become a great resource and event, to help raise the awareness and knowledge of what is possible for all SMB's and most importantly highlight how they can secure their businesses' – We had to be a part of this!"
Damien Sansom – Sales Director