Equilibrium Security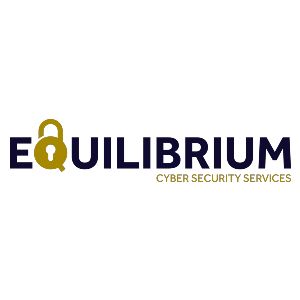 Equilibrium's mission is to build lasting partnerships with clients to strengthen security defences, minimise cyber-risk and ensure your brand remains protected from the constantly evolving threat landscape.
As security experts with over 20 years' experience, they have a proven track record of safeguarding businesses of all industries and sizes. Over the years, they have implemented multi-layered Cyber Security strategies for large NHS trusts, SME's, financial organisations, government bodies, and legal firms.
Equilibrium are a Certification Body for The IASME Consortium, the Cyber Essentials Partner to the National Cyber Security Centre (NCSC). As one of the few assessors in the Birmingham area, they can offer Cyber Essentials, Cyber Essentials Plus, IASME Governance and GDPR Readiness Assessments as a Certification Body.
"As born and bred Birmingham-based Cyber Security experts, Equilibrium Security are extremely excited to be one of the founding partners at the National Cyber Security Show in the NEC. Not only does this exhibition provide us with a fantastic opportunity to showcase our cutting-edge security services, but also to establish new security partnerships with businesses across the UK. Of course, after a global pandemic and not being able to meet organisations that wish to improve their security, we're looking forward to being able to sit down, discuss our services and meet face to face."