31 Jan 2023
Consult: Putting Culture at the Heart of Security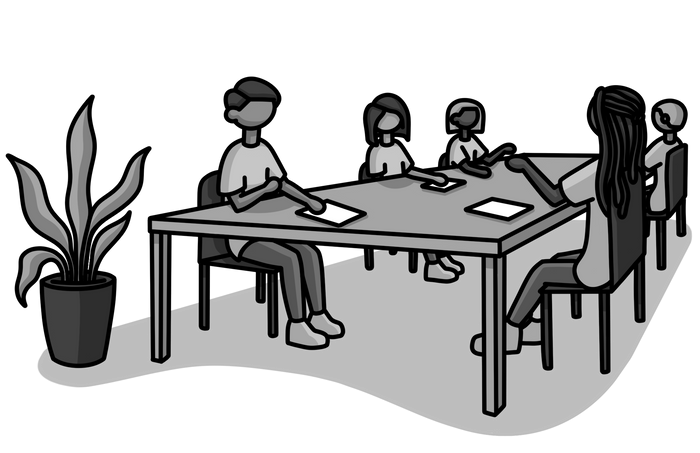 We believe that every company has a right to be confident in the information they share, and we work hard so you can have complete peace of mind. Culture Gem delivers high quality services with an exceptional level of assurance at competitive prices. We are committed to excellent customer service and delivering high value consultancy, with integrity, through our exceptional staff. The quality of each individual's contribution enables us to build lasting relationships, and provide assurance that your project will be in safe hands. Culture Gem's support goes beyond security awareness and delivers organisation-wide security culture and behaviour change. Working with you, we will evaluate your audience to identify risks that may contribute to high severity incidents and design creative solutions for reducing these behaviours through training initiatives or other methods, as needed by your organisation, to make sure you are equipped against any potential threats.
Training needs analysis
Incidents and risks are mitigated through culture and behavioural change activities after thorough analysis, which identifies:
Knowledge/retention gaps
Learning styles/needs
Organisational risks
Incident themes
Audience profiling
Security awareness culture and behaviour change activities are tailored to client needs for maximum impact; we avoid generic methods and identify:
Stakeholder demographic
Tone and content to better reach and engage stakeholders
Optimal learning styles
Policy and procedures
Identify policy and procedure gaps to supplement documentation, in line with client needs, and delivered as part of a considered plan for cascading and audit tracking, where appropriate. Gap analysis includes, but is not limited to:
Governance
Regulation
Training requirements
Internal process/procedure
Strategy setting and delivery planning
Security behaviour and culture change strategy setting and delivery planning, factoring in organisational constraints, values, and priorities:
Defining the problem statement
Identifying risks
Objective setting
Milestone definition
Resourcing plans and funding procedures
Premempting blockers
Bespoke security awareness planning
Cloud training delivery partner selection
Identifying what's important to the organisation to screen and shortlist viable cloud partners provides a critical assessment to minimise duplication of analysis. Shortlisted suppliers will be assessed by your team reducing volume of contact (marketing calls, emails etc) allowing you to focus on business-as-usual activities without distractions.
Procurement activities
Liaising with and analysing potential suppliers before introducing shortlisted partners allows you to focus on core business. Business justification, costing and budget materials are produced in line with your company processes.
Stakeholder engagement
Management buy-in and lead-by-example ensures successful rollout of programmes. Stakeholders are:
Identified and engaged in the process
Canvassed for input and insight
Encouraged to champion the programme
Reporting and metrics
Setting metrics for reports to go beyond completion rates and meet core values, where:
Tailored reports meeting governance requirements
Metrics are available and clear to stakeholders
Templates ensure consistency
Automation reduces manual work for staff to maintain the reports and metrics
Campaign creation and delivery
Campaigns are created to deliver organisational values, remediate against risk and engage stakeholders through a combination of
Communication
Training, coaching
eLearning
Speaker slots, and
Other creative aspects
Creative services
Develop and deliver your own bespoke e-learning courses and targeted graphic design, with exceptional, impactful visuals that get your message noticed